Drive Your Future Own a DRIVE Auto Appearance Center Franchise
By providing your phone number, you agree to receive text messages from (DRIVE Auto Appearance). Message and data rates may apply. Message frequency varies.
Started in 2007 by a third-generation auto detailer and hard-core car guy, DRIVE Auto Appearance Center was born out of the desire to create an environment where car enthusiasts could shine.

Since our inception, our mission has been to make the "DRIVE Auto Appearance Experience Shine Like No Other." For over 15-years the DRIVE brand has shined bright in the auto detailing community by providing value-driven, comprehensive auto appearance services, small batch premium car care products, and developing engaging and educational training solutions for professionals and detailing enthusiasts alike.

Drive Auto Appearance Centers combine the resources of a premium car care center with the appeal of a luxury boutique retail store, staffed by "detail geeks" to offer car-lovers a unique all-in-one auto appearance experience. If the automotive lifestyle gets your "motor-revving" and you're committed to superior customer service and delivering transformational results, join the Drive Auto Appearance team in the fast-growing Automotive Appearance industry.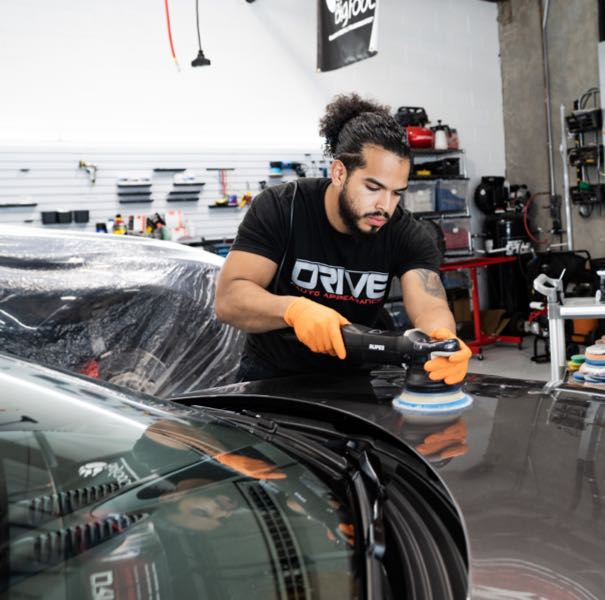 A WINNING FORMULA!
Drive Auto Appearance Center's services and retail concept is made for success!
Proven founder leadership
High consumer demand for innovative auto appearance services & products
Business model targeted at passionate and loyal customer base
90% client retention rate
Positive revenue to labor margin
Drive model uniquely positioned to add competitive advantages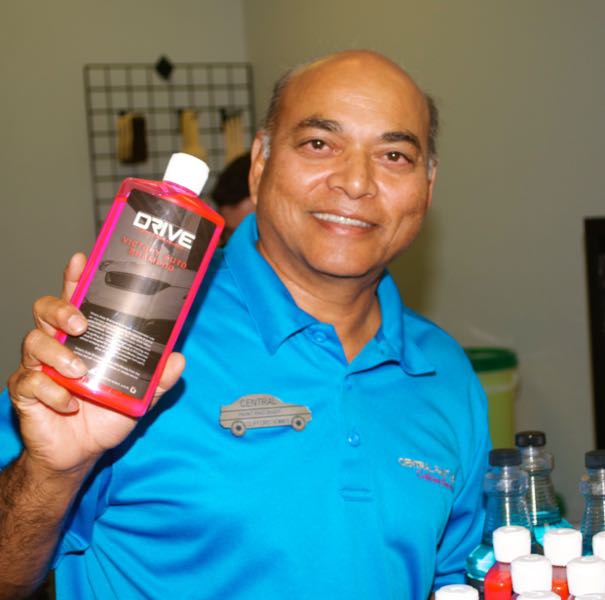 BE A PART OF A GROWING INDUSTRY!
More Cars, More Demand
The demand for car washing and other aftermarket services positively correlates with growth in the number of US motor vehicles. The number of motor vehicle registrations is expected to increase in 2022, presenting a potential opportunity for this industry.
Car Care Product Sales are Booming
The global car care products market was valued at USD 10.2 billion in 2021 and is expected to expand. The increasing demand for car care products from individual vehicle owners, coupled with the wide availability of products in commercial markets, is likely to support the segment growth.
FRANCHISE
SUPPORT
We Want to See You Shine! DRIVE Auto Appearance Center is dedicated to assisting our Franchisees with the following support:
COMPREHENSIVE HANDS-ON AND SEATED TRAINING AT OUR CORPORATE HEADQUARTERS AND ON-LOCATION AT YOUR CENTER

DETAILED OPERATIONS MANUAL

MARKETING AND ADVERTISING GUIDANCE

SITE SELECTION

ACCESS TO KEY SUPPLIERS
STEPS TOOWNERSHIP
1. Complete Info Request Form

2. Online Meeting with The DRIVE Team

3. Receive and Review FDD

3. Discovery Day

5. Sign DRIVE Franchise Agreement

6.  Welcome To DRIVE Family
GET STARTED WITH YOUR OWN DRIVE AUTO APPEARANCE CENTER
$49,950

FRANCHISE FEE

($5,000 Veterans Discount Available)

$262,950 TO $424,150 USD

INVESTMENT RANGE